The following list of clubs and companies is only a small subset of the 1000+ clients we've proudly served so far under our ScarvesNall, Topfanz, and Sjalleman brands.
Don't forget to check out our testimonials to hear what our clients are saying about us.
Selected Recent Football and Sports Club Clients:
Please note that our clients don't just include football and sports clubs but also many companies, organisations, fan clubs, bands, dioceses, event promoters, shops (resellers), stag parties, weddings, book clubs, universities, nurseries, and schools.
Clients include Moët & Chandon, FIFA18 EA Sports Manchester tournament, Reverend and The Makers, Take That Fans United, FootballWhispers, Clifton Diocese, University of Nottingham, West London Free School, John Bunyan Infant School, BBAS (Barlow's Biceps Appreciation Society), Snooker Eleven 30 series and Mitsubishi Electric.
And our clients aren't just based in the UK, with Stony Brook University (USA), Soup Boys (Australia), Gamle Oslo (Norway), KASK (Finland), Gnavne Gamle FC Copenhagen (Denmark), and GAIS Gothenburg (Sweden) to name but a few.
Top Tier non-UK Football Clubs:
It's worth mentioning that, in addition to being official suppliers of top division clubs, we supply to many non-league, amateur, and pub teams too. Many of our larger clients started with a small order and over time the quality of our products and service has allowed us to become their complete fan merchandising partner.
Selected Companies: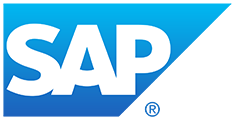 While we certainly focussed our attention at the start on supplying personalised scarves and fan merchandise to football and sports clubs, for years we've been also been offering personalised products to local businesses, SMEs, and corporations. Event organisers and artists can also be counted among our clients these days.
National Football Federations, Fan Clubs, and Fan Merchandising Shops:
Having started our business in Belgium, we're obviously very proud to count the Belgian football association as one of our official clients.